Originally from Nebraska and residents of David City, Mark and Carol Moseman began collecting agrarian art after marrying 52 years ago. For the first time, parts of their collection are on display to the public.
On April 16, a public exhibition featuring one-third of the Mosemans' private collection opened at the Albrecht-Kemper Museum of Art (AKMA) in St. Joseph, Missouri.
The exhibit, "Agrarian Spirit in the Age of the Farm: Work from the Moseman Collection of Agrarian Art," will be open at AKMA through June 6. After that, it will be on display at the University of Nebraska, Lincoln's Great Plains Art Museum from July 2 through October 23.
Rather than being an art movement of a certain period, agrarian art focuses on the subject of rural life on the farm, often evoking the spirit of expansion and the immigrant farmers who settled in the Midwest. .
"Agrarian art is not just about beautiful landscapes, it is also a reminder of community involvement — that we don't do it alone, that we have to do it with each other. And maybe the feeling of being American is that sense of community," said Jill Carlson, AKMA's marketing and communications manager. "That's how we survive those long winters and that's how we thrive through winter and hard times."
Mark and Carol said their upbringing certainly contributed to their interest in agricultural art.
Both were raised on small farms in rural Nebraska — Mark grew up near Oakland, Carol near Brainard. They have lived most of their working adult lives in Kansas City. Shortly after retiring to David City in 2002, Mark and Carol helped start the Bone Creek Museum of Agrarian Art, 575 E St. in David City. Mark is an agrarian artist himself.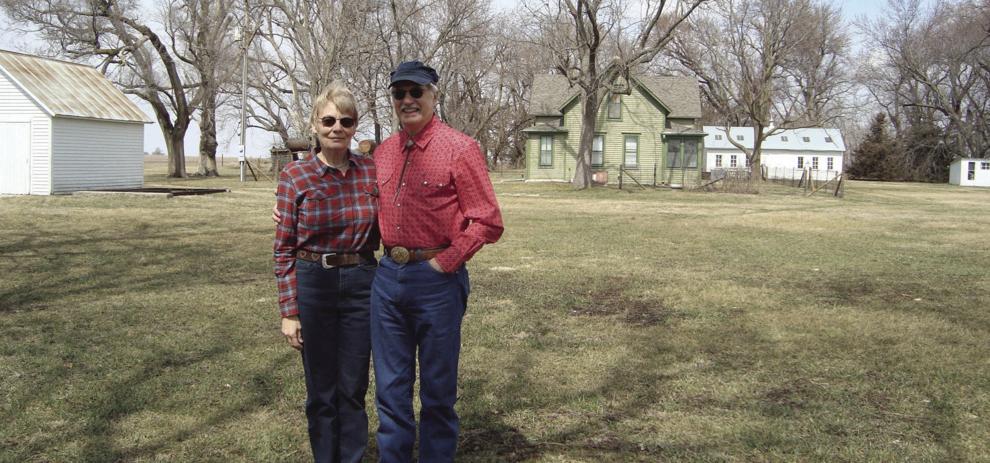 The Mosemans have been collecting art for over 50 years, but only in the last decade and a half have they turned their attention to curating a "serious" collection of agrarian art.
"I would say the past 15 years have been the most intense with the most significant works of art by nationally recognized artists, late artists, European and American artists," Mark said.
The Mosemans' efforts have resulted in a unique museum-quality collection. The exhibition at AKMA includes more than 60 paintings, drawings and sculptures.
"Not everything is impressionistic, not everything is realistic," Carol said. "It's a variety of art styles that say something about agrarianism and I think that makes it unusual."
Although agrarian art itself is not limited to a certain period, style or medium, the pieces on display at AKMA represent a certain era, particularly the period leading up to the Homestead Act of 1862. until the end of World War II.
"The most important thing about the collection is that when you put all the art together…it shows a…visual picture of the agrarian spirit in full swing, and eventually withering away," Mark said.
Mark said the change may have been linked to the Great Depression and the urbanization of the United States.
"It wasn't the farmer's fault," Mark said. "But there were a lot of farmers during that time who felt they had failed."
The works depicting agrarian life in the late 1800s and turn of the century express a "great optimism and positive spirit", Mark said. But after the turn of the century, that begins to change.
"You still have very positive expressions…but you're starting to see some artwork…where artists are aware of this shift. There's a certain negativity or neutrality to their work," Mark said. "And at the very end, in 1945, you have pieces that are definitely disheartening."
Molly Hunter is a reporter for The Banner-Press. Contact her by email at molly.hunter@lee.net.